The IVS Directing Board (DB) recently elected a new chair, Dr. Rüdiger Haas, of the Onsala Space Observatory of the Chalmers University of Technology in Onsala, Sweden. Rüdiger also serves as the IVS representative to the IERS.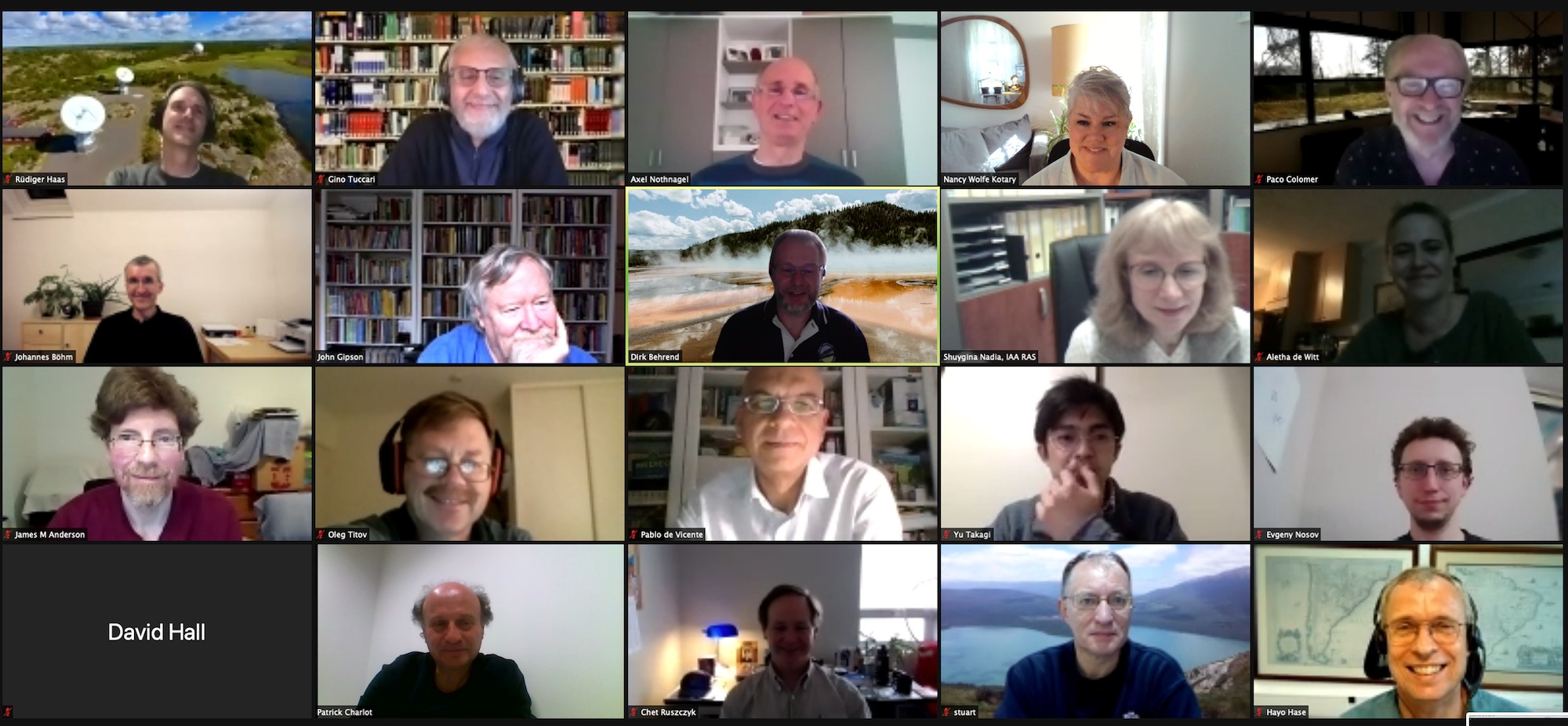 Also recently elected were representatives Pablo de Vicente, Yebes Observatory, Spain (Networks) and Oleg Titov, Geoscience Australia (Analysis). The newly elected representatives will serve for the period February 2021 to February 2025.
And a group of newly elected at-large representatives includes: Alet de Witt (SARAO, South Africa), Yu Takagi (GSI, Japan), and Nadia Shuygina (IAA RAS, Russia). These DB members will serve for the period for the period February 2021 to February 2023.
For a list of current IVS DB members, please see: https://ivscc.gsfc.nasa.gov/about/org/board/index.html.
The IVS DB met virtually on 25 March 2021 to welcome new members and the new Chair. At this meeting, Rüdiger took over the chairmanship from the outgoing Chair, Dr. Axel Nothnagel, a long-serving DB member and one of the IVS founding members in 1998–1999.
Also at the most recent IVS DB meeting:
Two IVS Resolutions were approved, IVS-Res-2021-01 (regarding the continuous recording and availability of met and clock offset data) and IVS-Res-2021-02 (regarding the monitoring of critical telescope parameters). For the full text of these resolutions, please see the IVS Coordinating Center: https://ivscc.gsfc.nasa.gov/about/resolutions/.
The IVS Committee on Training and Education (CTE), which was led by Rüdiger since September 2013, will now be chaired by Nataliya Zubko from the Finnish Geospatial Research Institute. The current plan is to organize the fourth VLBI Training School in conjunction with the next IVS General Meeting (GM) in Finland, about a year from now. The School will likely be held in the week prior to the GM.